DAVID GAUSA presents SUTIL SENSATIONS
OCTOBER 23rd 2014 (Spanish Edition)


With BRIAN CID as a guest DJ



Disciples 'They Dont Know' - FFRR
Dirty South ft. Sam Martin 'Unbreakable' (SNBRN Remix) - Astralwerks
Nora En Pure 'True' (Mark Lower Remix) - Enormous Tunes
Julio Navas feat. Sitofonk 'Who's That Man' - Moustache
Deadmau5 'The Reward Is Cheese' (Fehrplay Remix) - Rising
Cirez D 'Ruby' - Mousseville


Read more...
DAVID GAUSA presents SUTIL SENSATIONS
SEPTEMBER 25th 2014 (Spanish Edition)


The 1st show of the 9th season (2014/2015)!


Two hours seeking out the summer florfillers and the
IBIZA MOST PLAYED TUNES 2014



The Magician feat. Years & Years 'Sunlight' - FFRR
Kaz James 'Show Me All Your Love' (MJ Cole Remix) - One Love
KANT vs MK 'Ey Yo' - One More Tune
Peter Gelderblom & Randy Colle 'Got To Be Good' - Zulu
Pryda 'Axis' (taken from 'Mija / Origins / Backdraft / Axis' EP) - Pryda

Read more...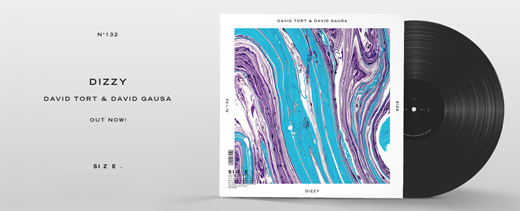 LADIES AND GENTLEMEN, BOYS AND GIRLS ... FINALLY 'DIZZY' BY DAVID GAUSA AND DAVID TORT HAS BEEN LAUNCHED ONTO THE INTERNATIONAL MARKET ON SIZE RECORDS! (07/07/2014)

It has been two years since we began to 'cook' this project, and one year since SIZE licensed it, but finally on July 7, 2014, SIZE RECORDS released 'DIZZY' by DAVID TORT and DAVID GAUSA onto the international market. While DAVID GAUSA has moved closer to the Tech and Deep House side of dance music, the track remains true to his radio show SUTIL SENSATIONS which also features releases made for Big Rooms. The original version of 'DIZZY' didn't have such a melodic breakdown, but was more rhythmic and dirty, and closer to the underground. After the label's suggestion to modify it to fit in better with the style of their releases, it has become more accessible to a wider range of club audiences without losing its quality.



Keep reading for curious facts, support received, audio and video clips... and more! (wallpapers gift!!):


Read more...
DAVID GAUSA AT THE WILLIAMS MARTINI RACING TERRAZZA TEAM IN BARCELONA, CHECK OUT HIS LATEST DJ MIX!

During the Spanish FORMULA 1 GRAN PRIX held in Catalonia, DAVID GAUSA was the

DJ chosen to provide the soundtrack on

WILLIAMS MARTINI RACING TEAM Terrazza, in front of PORT VELL in BARCELONA, playing from Friday 9th to Sunday 11th of May

at different times and

DJ sets from two to three hours.

More than 15,000 people visited the area, and those who visited the Terrazza during his sets, enjoyed a fantastic MARTINI

alongside

the

rhythms

of quality, classy and hot Deep, Tech and Progressive-House. Now you can enjoy a selection of over an hour and a half's music to feel the spirit of his sessions ... Deep and sexy! Enjoy it and share ;-)

Listen/Download and say what you think on the official DAVID GAUSA SOUNDCLOUD page:



You can also listen and leave your feedback on MIXCLOUD:






Next